Japanese Pitch Night – Fall 2018
November 29 @ 5:30 pm

-

8:30 pm

Free
Psst – looking for the ticket form? It's at the bottom of the page!
NEDO and Silicon Valley Forum welcome you to another amazing Japanese Pitch Night, our longest-running international series! Meet an amazing new group of technology startups from Japan, who will present their companies onstage for the first time ever in Silicon Valley. In addition to the pitching, the evening will also feature a short panel discussion on the latest trends in the tech scene in Japan and the US.
Join us on November 29th! Tickets are free and this event will reach capacity – don't wait to sign up! #JapangoesSV
---
Speakers and Panelists
more to be announced
Denyse Cardozo
CEO
Silicon Valley Forum
Shinnosuke Kameyama
Chief Representative
NEDO Silicon Valley
Koichi Eguchi
Director General
NEDO
Ryohei Fujimaki,
Founder & CEO
dotData
Angelo Del Priore
Partner
HP Tech Ventures
Lucas Wang
Managing Partner
Comet Labs
Beena Ammanath
Global VP
of AI/Data/Innovation
HPE
---
Meet the Startups
JEPLAN, Inc. was founded in 2007 and builds "Circular Economy" with our stakeholders. We recycle used clothing and PET bottles into polyester pellets (Raw material of fashion fabric) with the exclusive high-technology of chemical recycling process. Our product has the same quality as the virgin PET pellet made from oil, and it is permanently recyclable. We create the sustainable mechanism of "Circular Economy" including "Collection", "Recycle", "Manufacturing" and "Consuming" with our stakeholders of Citizens, Global apparel companies, retailing shop and government authorities.
NUProtein knows that growth factor is the key protein for regenerative medicine. But it is extremely expensive right now, With our protein synthesis technology, you can get them 14x or MUCH FASTER, and 1/10 or LESS EXPENSIVE. This means the patient suffered from spinal cord injury, or from cardiac disease, can be saved or be cured with less medical bill, and researchers could appreciate low research cost as well.
Rapyuta Robotics is a global technology startup that is pioneering the domain of Cloud Robotics. The ETH Zürich spin-off now has 40 employees, USD 24 million in funding, and has offices in Japan and India. While improvements in technology are helping to make robotics more accessible to markets, the ability to integrate all the required hardware and software expertise still remains a barrier for most companies. With rapyuta.io, the Cloud Robotics platform, Rapyuta Robotics simplifies robotics application development and enable people with minimal experience with robotic hardware and software to be an integral part of the ecosystem.
WFC (Wonder Future Corporation) was founded in 2013 with 3 engineers of LCD, Touch Panel, Semiconductor specialists to realize products with human-friendly, cost effective and highly design freedom for the contribution to the IoT society. WFC is pursuing advanced development and manufacturing technology for innovative production and infrastructure. Our main products are light and
unbreakable integral 3D resin touch panel, and electromagnetic IH (Induction Heating) packaging technology and equipment for non-heat resistant materials like PET, paper, and cloth.
---
Agenda
subject to change
5:30 – 6:00 pm  Registration and networking
6:00 – 6:05 pm  Welcome Remarks, Denyse Cardozo, CEO, Silicon Valley Forum
6:05 – 6:10 pm  Opening Remarks, Shinnosuke Kameyama, Chief Representative, NEDO Silicon Valley
6:10 – 6:15 pm  Panel Introduction
6:15 – 6:50 pm  Panel Discussion: Current Trends in Enterprise AI: The Role of Corporations and Startups
7:00 – 7:50 pm  Pitch Session (5m pitch, 3m Q&A, 2m feedback)
7:50 – 8:00 pm  Final remarks
8:00 – 9:00 pm  Networking & Refreshments
---
Hosted by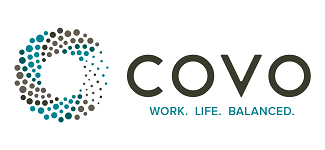 Japanese Pitch Night – Fall 2018