SVForum Cleantech Innovation Breakfast: Cleantech Funding
April 17, 2014 @ 8:00 am

-

10:00 am

UTC-7
*Please note: Individuals who register after 4pm, will not have a pre-printed badge. To expedite check-in onsite, please have your registration confirmation ready to show the registrar.* 
Join SVForum, cleantech investors and thoughtleaders in an illuminating discussion on the state of cleantech funding. (#SVFCleanFund) While VC funding of cleantech is experiencing a "healthy correction after the irrational exuberance of 2006-09," (Reference: Global Cleantech '13 100 Report ) other sources of funding have picked up the slack.  These include corporate R&D, government agencies and NGOs, as well as new sources such as crowdfunding and "green banks."   For the savvy cleantech investor, the "healthy correction" means there are great deals to be had, and there is no better time to invest in cleantech than now!  2014 already saw two very successful cleantech exits – the Opower IPO and Google acquisition of Nest.   Join the experts on April 17 and find out:
• How has cleantech funding changed over the years? Why or Why not?/

• Which cleantech sectors are receiving the most funding and from whom?

• How has public policy impacted cleantech investment?

• What are the lessons learned from the "irrational exuberance of 2006-2009?"

• What are the predictions for cleantech investment trends over next 12 months?

• What are the recommendations for cleantech entrepreneurs currently seeking funding?
Panelists: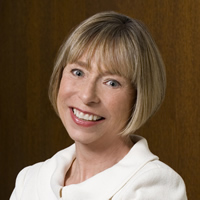 Nancy C. Floyd, Founder and Managing Director, Nth Power – Nancy Floyd is Founder and Managing Director of Nth Power, a pioneering energy venture capital firm based in San Francisco. Founded in 1993, Nth Power has $420M under management and has invested in 60 companies, some of them market leaders in renewable energy, energy efficiency, smart grid, clean transportation, energy efficiency and green buildings.Ms. Floyd has led Nth Power's investments in Silicon Energy (NASDAQ: ITRI), Evergreen Solar (NASDAQ: ESLR), Smartsynch (NASDAQ: ITRI) BPL Global (Danaher) SpectraSensors (Endress & Hauser), Propel and Thetus. In addition to these Boards, Ms. Floyd has served on numerous industry and non-profit boards including ACORE (American Council on Renewable Energy),  The Center for Resource Solutions, the National Renewable Energy Lab's Incubator Program, Franklin & Marshall College and United Fund Advisors, a community investment bank in Portland, OR.  In 2011, Ms. Floyd joined the Board of WGL Holdings, the gas utility headquartered in Washington DC.Prior to founding Nth Power, Ms. Floyd built, managed and negotiated the sale of two high-growth energy and telecommunications companies.  In 1982, she founded NFC Energy Corporation, one of the country's first wind development firms utilizing advanced technology developed by NASA and Sandia Labs.  She developed over $30 million in projects and sold the company, generating a 25-fold return on the original capital invested in three years.  In 1985, she helped found PacTel Spectrum Services, a network management company for private voice and data networks and a subsidiary of Pacific Telesis.  Ms. Floyd was responsible for the nationwide launch of Spectrum Services, which was sold to IBM in 1987.From 1977-1980, Ms. Floyd worked for the Chairman of the Vermont Public Utilities Commission where she worked on energy and telecommunications issues as well as served as the Commission's chief legislative liaison. She sat on the New England Regional Facility Siting Council and founded one of the country's first non-profit companies in the U.S. to fund home energy audits. Ms. Floyd holds a masters degree in political science from Rutgers University (1977), where she was an Eagleton Fellow.  She received a bachelor's degree in political science from Franklin and Marshall College (1976).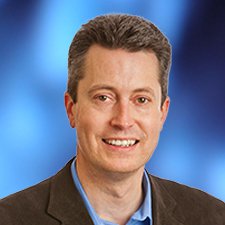 Rex Northen, Executive Director, Cleantech Open – Rex Northen is an entrepreneur with a long history of building and managing companies and successful teams. He has product development, management and technical expertise having founded and served as CEO with technology companies both in Europe and the United States.His background includes experience in the design, development and implementation of business automation systems as well as sales, marketing, online marketing, and consulting. Rex has worked with many hundreds of companies including a diverse range of startups and global corporations.In 2007-2008 volunteered for the California Cleantech Open as Chair of the Mentors and Angel Investor programs and an active member of the fundraising team.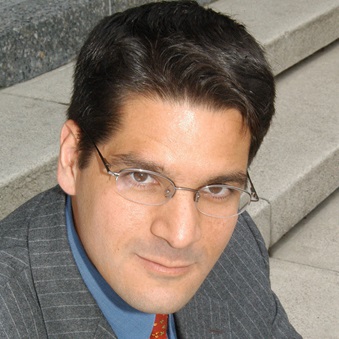 Sheeraz Haji, CEO, Cleantech Group – Sheeraz Haji is one of the world's most influential cleantech thought-leaders and trusted advisors to global companies and executives. He engages directly with select clients, leads the firm's management team, and works with team heads to direct strategy in the firm's three key businesses:  i3, Events, and Advisory.  A seasoned tech entrepreneur, Sheeraz served for eight years as co-founder and CEO of GetActive, a venture-backed software-as-a-service, CRM company. He led GetActive's merger with Convio, then served as Convio's president and built a combined company with 1,200 clients and 300 employees.  Previously, Sheeraz worked as a strategy consultant for McKinsey & Company; an entrepreneur-in-residence (EIR) for El Dorado Ventures; an operations executive for GMO, a global management investment firm; and a product manager for Digital Impact (acquired by Acxiom). Sheeraz launched his career as an environmental engineer with Environ International. He has Bachelor of Science and Master of Science degrees in environmental engineering from Brown University and Stanford University, respectively. Sheeraz also holds dual U.S. and French citizenship.
Moderator:

Richard Zolezzi, Counsel, Nixon Peabody – Richard Zolezzi is a corporate, finance and M&A lawyer in Nixon Peabody's Global Business & Transactions group. He brings to his clients a broad legal and international business background having represented private companies and financial institutions throughout his career and having served as the General Counsel and an operating executive of a multi-national software and services company.
Agenda:

8:00am – 8:45am: Registration, networking, & breakfast

8:45am – 10am: Panel discussion and Q&A